By:
juanrga
(noemail.delete@this.juanrga.com), March 2, 2019 4:40 am
Gabriele Svelto (gabriele.svelto.delete@this.gmail.com) on February 24, 2019 2:07 pm wrote:
> juanrga (juju.delete@this.jujuju.com) on February 22, 2019 11:23 am wrote:
> > The N1 cores have been measured in 7FF silicon, and they provide Zen-class
> > performance on 1.0--1.8W depending on the implementation.
> >
> > Neither AMD nor Intel have anything close.
>
> You're right. I haven't seen PowerPoint slides as good as those.
> On the other hand both have products that you can actually buy.
It seems you don't understand what data has been *measured* in real silicon and what data has been extrapolated via simulations. The data I gave above has been *measured* in the below chip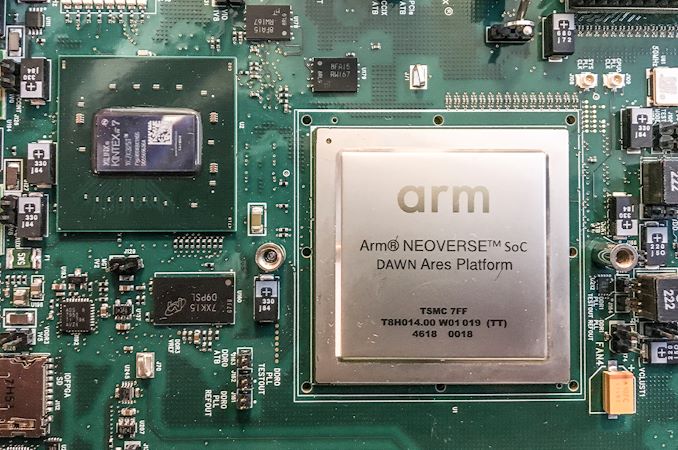 And your last remark is utterly silly. People cannot still buy those 7nm ARM chips, the same that people cannot still buy 7nm Zen2 chips or 10nm Icelake chips.