By:
Chester
(lamchester.delete@this.gmail.com), May 1, 2020 5:13 pm
Travis Downs (travis.downs.delete@this.gmail.com) on April 27, 2020 5:19 pm wrote:
> Fritzchens Fritz came out with a new
high res die shot
of a Skylake-SP core.
>
> Anyone want to take a shot at calling some of the major blocks?
>
> You can download the original image from that link: it's 128 MB!
>
>
>
Here's a really haphazard try. I probably got a lot of stuff wrong, but I'm excited to see what others come up with: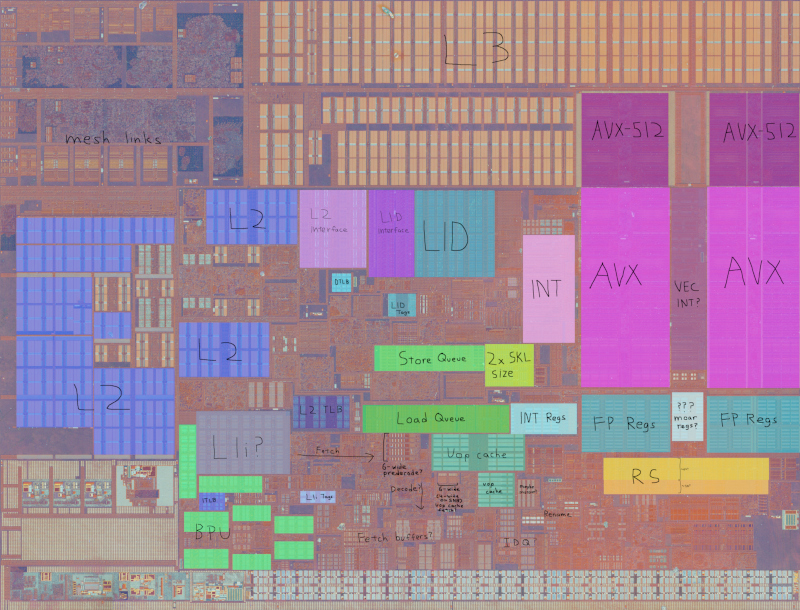 Some questionable things:
Is the block of SRAM to the left the L1i, or the BTB? And if it's the BTB, part of what I labeled the uop cache would be the icache (had a discussion with someone on discord and they thought that might be the case)


There's a lot of buffers in the fetch portion of the chip. That can't just be for the fetch queue and IDQ.


Can't find the decoders. Can't imagine what they'd look like.