By:
none
(none.delete@this.none.com), May 22, 2020 2:39 am
Travis Downs (travis.downs.delete@this.gmail.com) on May 21, 2020 9:28 pm wrote:
> Labeled chip by Chester (see parent):
>
>
>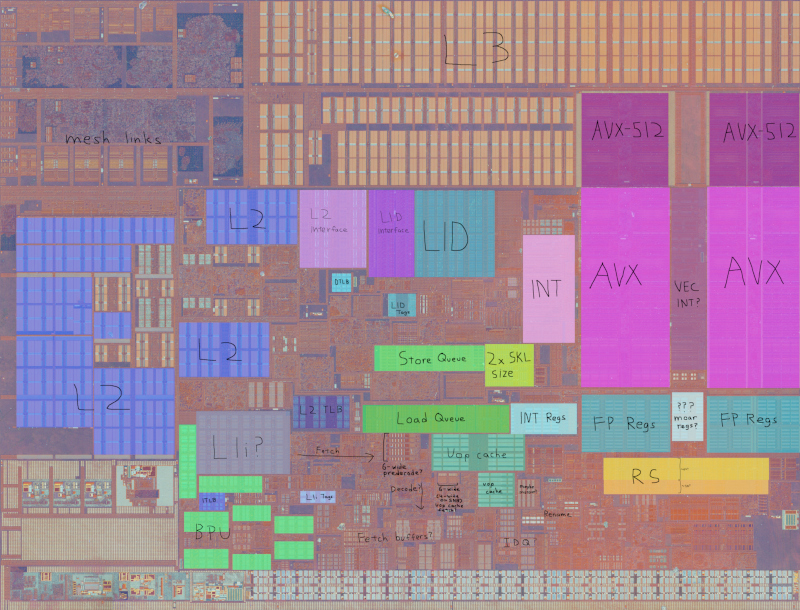 >
>
> This post solely to get rid of the unlabled image first.
Just looking at the picture the L2 labelled part is less than 8 times larger than the L1 one.
Isn't Skylake SP 32KB L1 and 1024KB L2? If so is L2 really more than 4 times denser than L1?
Or is the die shot incomplete? Or did I miss something else?