By:
Chester
(lamchester.delete@this.gmail.com), May 22, 2020 12:01 pm
Travis Downs (travis.downs.delete@this.gmail.com) on May 21, 2020 9:28 pm wrote:
> Labeled chip by Chester (see parent):
>
>
>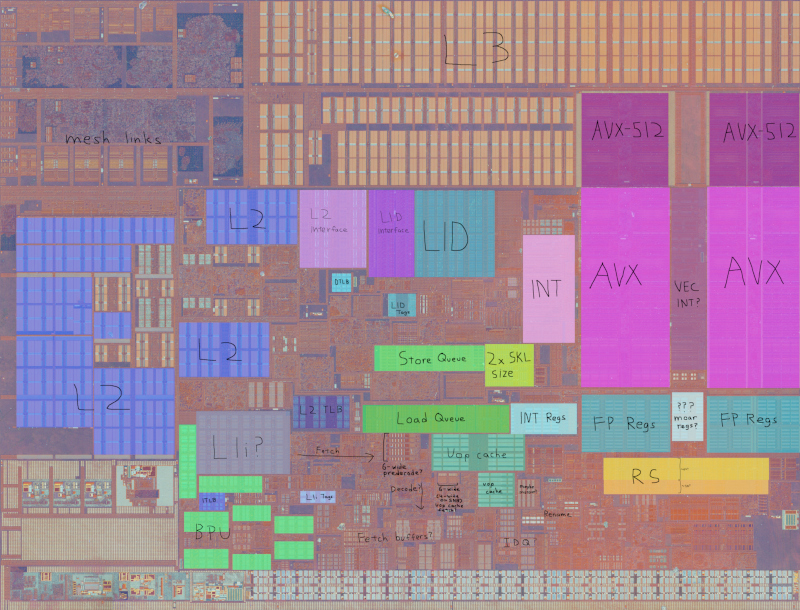 >
>
> This post solely to get rid of the unlabled image first.
>
> Chester, I can't read all the stuff you wrote in the front-end, do you have a higher res version?
http://imnotanpc.westus.cloudapp.azure.com/cpu/skylake-x-labeled-wip.jpg
Keep in mind all those are rough guesses. The frontend is quite confusing to look at. And anon person's comment earlier is likely right - the massive amount of SRAM in the frontend probably has to do with branch prediction.